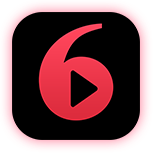 Download videos without any restritions
Batch download 1080p/4K videos in one click
Support 800+ porn and other live streaming sites
6Buses is not available
for iOS now
Leave your Email to get direct download links of 6Buses for Windows, Mac or Android.
Learn More
Join successfully. You will receive an email soon.
We've already sent an email to this mailbox.
Can't download videos
Your current browser doesn't support video download due to the limits on Apple. But don't worry, here is an easy guide for you.
Read now
6Buses Video Downloader
HD video downloads from 800+ sites
Download Now
LiveJasmin Review 2023 – What We Like & Dislike
Last updated: Jun. 09, 2023
With thousands of hot cam sites available on the internet, what makes certain websites different and unique.
During this article, we look at a popular cam site, LiveJasmin.
This website is full of unbelievable hot men and women showing off their assets while going live on camera.
However, this site is quite pricey for tokens that can be used for private chats, so is this website worth it? What are the advantages and disadvantages?
We will dig deep into all the pros and cons of this kinky website.
Let us start.
Part 1. What is LiveJasmin?
If watching cam girls online is a new interest, you might not have heard about LiveJasmin yet. It is a popular website that can be used to watch live cam shows that features hundreds of hotties.
From this top cam website, you can expect some of the most seductive shows on the internet. These girls aim to please viewers by giving an exclusive performance with every show.
At any given time, you can find hundreds of girls ready to show you a good time, with options to more exclusive content by making a "donation."
Payment
On this website, they use a currency called credits. You can tip the model of your choice with credits. Private shows cost on average $1.99 per minute, where some girls may ask a much higher per-minute price.
You can purchase credits on the site using your credit card, Diner, or Discovery. For example, 27.99 credits cost you $35.99, and 157.99 credits will be $178.99. Once purchased, these credits can be used to control sex toys, have the model strip, and much more.
When you visit this cam website, you can choose between different categorized webcam shows, which affect what content you will get. These are the different chat categories.
Free Chat
This is where you don't have to pay to type a message to the girl you are watching. But the options are limited, and girls tend to ignore basic users.
Private Chat
Private chat is excellent if you want an exclusive chat experience. However, everything in private chat sadly costs money.
VIP Shows
This option is very expensive but features a lot of extras. So is it worth the price? That depends on you and what type of content/girl makes it worth your while. What I can say is that you will see loads of stripping and kinky sex acts.
VibraToy
This allows you to control the girl's sex toys by making a credit donation to her webcam show. This is great for users who love a more intimate and interactive performance.
Two-Way Audio/Cam2Cam
LiveJasmin is one of the few websites that offer cam2cam shows, where you can have an intimate experience with the models. This allows the model and user to have a face-to-face webcam chat.
This allows the models to hear or see you, depending on which one you prefer. This creates an experience that can get very personal and allow a more realistic sex show for you.
Part 2. Who is LiveJasmin for?
LiveJasmin is an excellent place for singles who like viewing explicit adult content online. In addition, couples who want to spice up their intimate life in bed are also regular visitors. They would watch juicy live performances together. Last but not least, LiveJasmin can be a juicy option for people who look for webcam chats or hookup dates.
Part 3. What We Love and Hate about LiveJasmin
We have established that all websites have good and bad sides. I know, LiveJasmin may sound like the perfect adult webcam website. However, when exploring this website, there were some points I had to bring to your attention.
HD webcams
Models online 24/7
Professional models
Include LGTBQ+
Pricey
Limited options for free users
App not available on Google Play
Pros
HD webcams
LiveJasmin has many requirements for the girls and guys that become performers on the website. But, of course, it goes against the site's requirements, and if you are unhappy with a show video quality, you can report it, and the customer service is quick to investigate.
Models online 24/7
There are hundreds of hotties on this website. LiveJasmin ensures always to have at least one available model to converse with, it might not always be the same, but there is always someone online.
Professionalism
Most girls on LiveJasmin are highly professional. These girls know what they are doing. They put on a show with loads of kinky action. If you spend money, you have the ability to control the vibrators and other interactive toys.
Variety of models
LiveJasmin has models of all shapes, sizes, and genders. With over 800 models, this site makes sure to include a great collection of transgender models and a few gay hotties.
We love the fact that they include the LGTBQ+ community. Not only does it have loads of singles, but it features kinky couples who love doing some dirty things while webcamming.
This website has stringent requirements for models, which can be seen as a pro or a con. It depends on you.
This could be great because you know the quality of the models will always be high, classy, and professional. However, it does mean there are few new models added to the website. With very little fresh meat, some of you might get a bit bored with the same ladies appearing constantly.
But like I said, this all depends on you and your interests.
Cons
Pricing
I think this might be a con that will catch most of you. Some models charge up to $3.99 per minute. And this means that for ten minutes of pleasure, you are charged almost $40.
If I am charged $40 for ten minutes, these girls really need to give me a spectacular show with some acrobatic skills or something. But, on the other hand, if you think $40 for ten minutes is crazy, the premium girls charge you $10.00 per minute, which means ten minutes is a full $100!
Limited options for free users
Although creating an account is free, LiveJasmin has very limited options for users who are not ready to make a payment. A free user can only enjoy shows for a few minutes until you are forced to join and spend some cash. If you have some extra money to throw around, LiveJasmin could be your next favorite site.
App not available on Google Play
LiveJasmin has an app for Android and iOS devices, but it is not available on Google Play or App Store. Instead, users who want the app have to download it from its official website via the mobile browser.
Final Thoughts
When it comes to classy content, LiveJasmin is on the top of my list. Also, with high standards for models who join the site, you can always expect the best webcam models. In addition, this site has a high customer satisfaction rate and is one of the best websites to use when looking for hotties to have an experience with.
However, this site can prove to be pricey, with certain babes asking for an extremely high per minute rate. This means that private shows might be out of your price range, and the free options mean you don't get to see much action.
6Buses Video Downloader
For Windows, Mac, and Android
View & download without a trace
Save HD videos for offline use
Support 800+ sites
for Windows 11/10/8/7
for macOS 10.13+
Android
Secure Download
Video downloader APK
Download & search any porn easily
Free Download