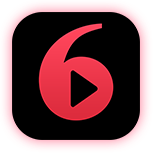 Download videos without any restritions
Batch download 1080p/4K videos in one click
Support 800+ porn and other live streaming sites
6Buses is not available
for iOS now
Leave your Email to get direct download links of 6Buses for Windows, Mac or Android.
Learn More
Join successfully. You will receive an email soon.
We've already sent an email to this mailbox.
Can't download videos
Your current browser doesn't support video download due to the limits on Apple. But don't worry, here is an easy guide for you.
Read now
6Buses Video Downloader
HD video downloads from 800+ sites
Download Now
15 Best Pornstars' Twitter Accounts Worth Following
Last updated: Jun. 09, 2023
Twitter is used by millions of people, actors, singers, billionaires, and even pornstars. So yes, Twitter is full of hot pornstars from all your favorite studios.
There are thousands of young girls who aspire to be pornstars on Twitter, and then there are the gems of the porn industry.
But out of the thousands of pornstars on Twitter, who is worth following?
After researching hundreds of pornstar Twitter profiles, I decided to compile a list of the hottest pornstars to follow on Twitter.
Along with these hotties, I also created a step-by-step process to explain how to download HD content with a reliable video downloader from 6Buses.
Let's get started.
Part 1. 15 Pornstars to Follow on Twitter
Welcome to pornstar Twitter. This list will give you the usernames of all the hottest pornstars on Twitter.
@Alexis_Texas
This babe has curves in all the right places. On her Twitter page, she shares advertisements for her OnlyFans and gives fans a small view of her hot lifestyle.
@therealJuliaAnn
Julia Ann is a redhead, feisty MILF who will have you eating out of the palm of her hand, and she leaves little to the imagination with kinky snaps from her upcoming porn videos.
@PMarizzle
Phoenix Marie is a famous Brazzers pornstar who loves sharing intimate details about her life on her Twitter feed. On this pornstar's Twitter page, Pheonix can regularly update you about new porn scenes that she is shooting and some hot pictures of her during the day.
@Amber_JayneXX
Amber is an English pornstar who was nominated for AVN Awards. This busty babe loves re-tweeting fellow pornstars and sharing some nudes on her Twitter feed.
@OMGitsLexi
Lexi Belle is known for her tight ass and gorgeous boobs. She advertises her OnlyFans and allows her 300K followers to get insight into her life on Twitter. On her page, you can see her do ordinary things she loves and advertises her upcoming porn scenes with famous porn studios in the industry.
@JaydenMichele
Jayden skyrocketed in the porn industry and became one of the most loved pornstars on Twitter. This beauty loves giving her fans naughty good morning pictures on her Twitter account while promoting her products and websites.
@priyaanjalirai
Priya is a sexy Indian pornstar that adds spice to Twitter with her raunchy posts. But, we love that she is an open animal activist and shares her love for animals on her page.
@XNicoleAnistonX
Nicole is a busty blonde pornstar on Twitter who you would not want to miss, and she loves sharing snaps of her sexy body in minimal clothing. In addition, Nicole loves exploring her spirituality and giving her fans a look into her Reki lifestyle.
@sophiedee
Not only does Sophie grace your Twitter feed with sexy pictures of herself, but she also loves sharing many other babes on her page. This Las Vegas hottie regularly surprises fans with raunchy pictures and videos, and we can understand why she has over 1 million followers.
@brandi_love
Brandi is an award-winning MILF who loves to appear on the cam site Cam Soda. This blonde beach babe enjoys interacting with fans and re-tweeting kinky pictures.
@Madison420Ivy
Madison Ivy is a Brazzer Goddess who loves smoking pot and posting nudes. You can see her interests on her Twitter page because she constantly re-tweets content from all her favorite shows.
@sashagrey
Although Sasha Grey doesn't post many provocative pictures or content on her feed, we still love to see a pornstar who enjoys mundane things like videos games. Sasha posts about her twitch live streams and cute snaps of herself during the day.
@chanelpreston
This nature babe loves sharing hiking trails and pictures of the beautiful views she witnesses on her walks with friends. Along with advertisements for her website, she loves posting nude selfies and snaps of herself in lingerie.
@nikkibenz
Nikki Benz is part of the AVN hall of fame and was selected to be playboy magazines pet of the year. Nikki loves sharing her hot body with the world and enjoys giving fans an inside scoop on her life.
@officialkmbooty
This sizzling babes enjoys showing off her fantastic figure and advertising her OnlyFans account. On her Twitter feed, you will find many amazing pictures of her in minimal clothing and see an intimate side of this beautiful pornstar.
Part 2. How to Download from Pornstars' Twitter Accounts?
Finding a kinky video on pornstars' Twitter page is bound to happen, but how do you save the video to your device?
Luckily, 6Buses offers a Pro video downloader compatible with Windows, Mac, and Android devices. This application allows you to download content from Twitter for offline use, and it keeps it safe in case the original user ever removed the content from their page.
Go to the 6Buses website, and on the screen, you should see a download button. Click it. The download should start automatically. If not, please follow the prompts on the screen.
Once the download is complete, you will notice the file in the bottom corner. Click on it to open and install. After installing the app, click on it to open the application.
Step 1. Browse Twitter
Go to "Browse" and select the Twitter icon on the main screen. If Twitter is not on the main screen, you can use the built-in search tool to go to Twitter. Once Twitter opens, log in or create an account if you don't already have one and go to the pornstar's Twitter page you want to download content from.
Step 2. Click Download
Click and play the video you would like to download. Next, click on the big green download button in the bottom right corner to choose the resolution available for you to download the video in. And then click Download to start the process.
You can keep an eye on the progress of your download in the tab labeled "Downloading" after it is done, the video will appear under the download icon in the app.
With 6Buses video downloader, batch video downloads are possible, and you can convert your downloads to an MP4 format. Not only does this application support Twitter but over 800+ other sites you can now download from using 6Buses video downloader.
6Buses Video Downloader
Save Twitter videos in 1080p
Download many videos at once
Support 800+ sites
Smart download button
for Windows 11/10/8/7
for macOS 10.13+
Android
Secure Download
To Sum Up
Although posting nudes does not go against Twitter's rules, I did find many pornstars on Twitter who have had their accounts banned for no apparent reason.
So, using the 6Buses application to download content from all your top Twitter pornstars would be wise. But you never know if their account may be banned, and the steamy content is lost forever.
Which Twitter pornstar is your favorite? Did I miss any hotties on my list?
Video downloader APK
Download & search any porn easily
Free Download